Chopin Symphony Jazz Project
Jazz versions of Frederic Chopin's works have a long tradition in Poland. Already in the seventies Novi Singers sang Chopin, and Mieczysław Kosz played paraphrases of several works. But it was not until the nineties that the real jazz boom to Chopin's jazz began. The forerunner was Andrzej Jagodziński and his Trio. Later othes jazzmen like: Adam Makowicz, Krzysztof Herdzin, Włodzimierz Nahorny, Leszek Możdżer struggled with Chopin's material. All these studies concerned small musical staff – from the solo piano Makowicz or Możdżer to the Nahorny sextet.
The latest project of Warsaw jazzmen is the first attempt to transpose Chopin into a jazz quartet, jazz vocalist and symphony orchestra. This is a unique approach, both in terms of the treatment of Chopin's material and the size of the executive apparatus.
The project is attendet by leading representatives of Polish jazz music and the French vocalist and saxophonist Marc Thomas. The participation of the French artist in the implementation of the project is intentional because of the Polish-French themes of Frederic Chopin's life and work. Jazz musicians are accompanied by a symphony orchestra.
The aims of the project's creators were to promote Polish national culture by presenting in a modern, unconventional form the work of one of the greatest composers in the world, artistic search for non-standard forms of expression for Frederic Chopin's work, and the interest of contemporary viewers of Polish national culture by showing it in a new light.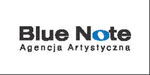 Andrzej Łukasik